Finding out which is the right e-commerce solution can be a long and arduous process – comparing shipping options, SEO performance, prices and much more.
Shopify is great in many areas, that's why it's so famous, but you're probably asking yourself… should I be using Shopify? Well, possibly…
With this Shopify review, we'll find out if it's a good fit for you, or if you should look at other options like WooCommerce, Magento, etc.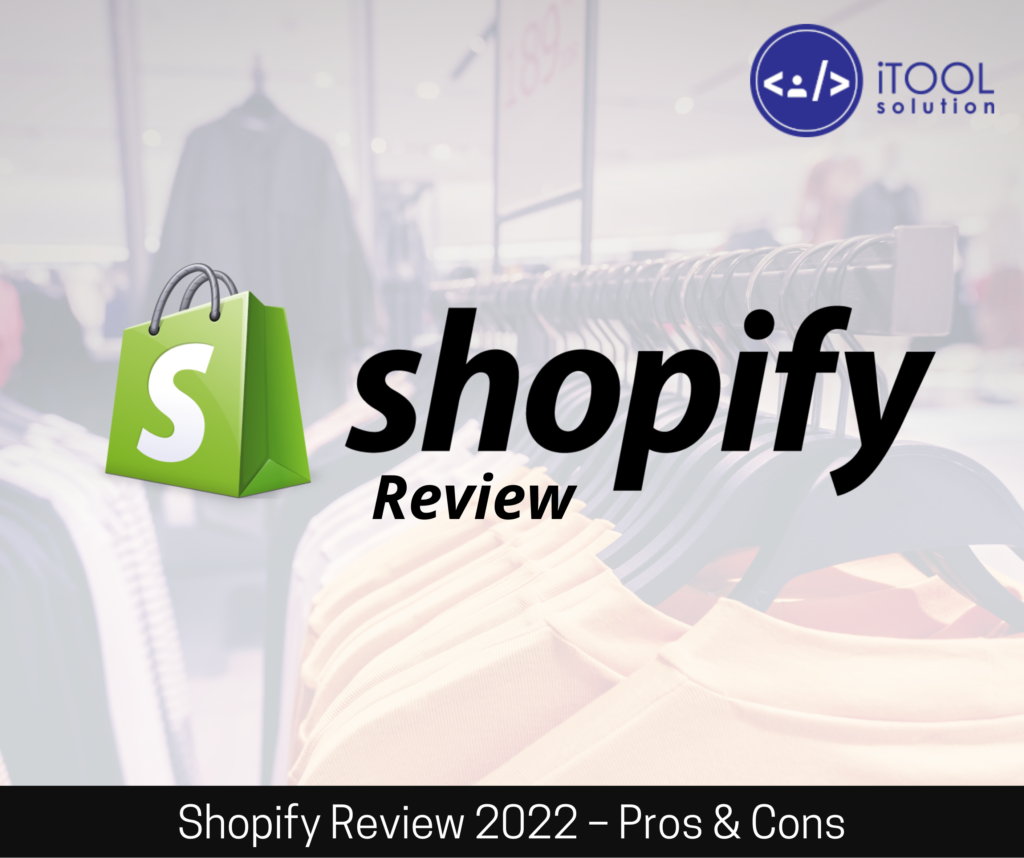 Shopify Review: What can we expect?
Shopify allows new starters to build online stores without any programming. No software or web hosting is required. Shopify features plans ranging from $29 – $299/month and with no additional transaction fees if you use Shopify Payments.
What is Shopify?
Shopify has become a tool used by many people to start off their online stores. Shopify is one of the biggest e-commerce solutions (second only to Magento) with more than 800,000 online stores, offices around the globe, $63 billion worth of sales, and over 3,000 employees.
How does Shopify work?
Shopify is not only a simple way to launch and manage your online store. It's focused on assisting store owners in critical areas like opening extra sales channels (e.g., Amazon, eBay or Facebook), providing customer support tools (e.g., live chat), and by looking after the technical headaches.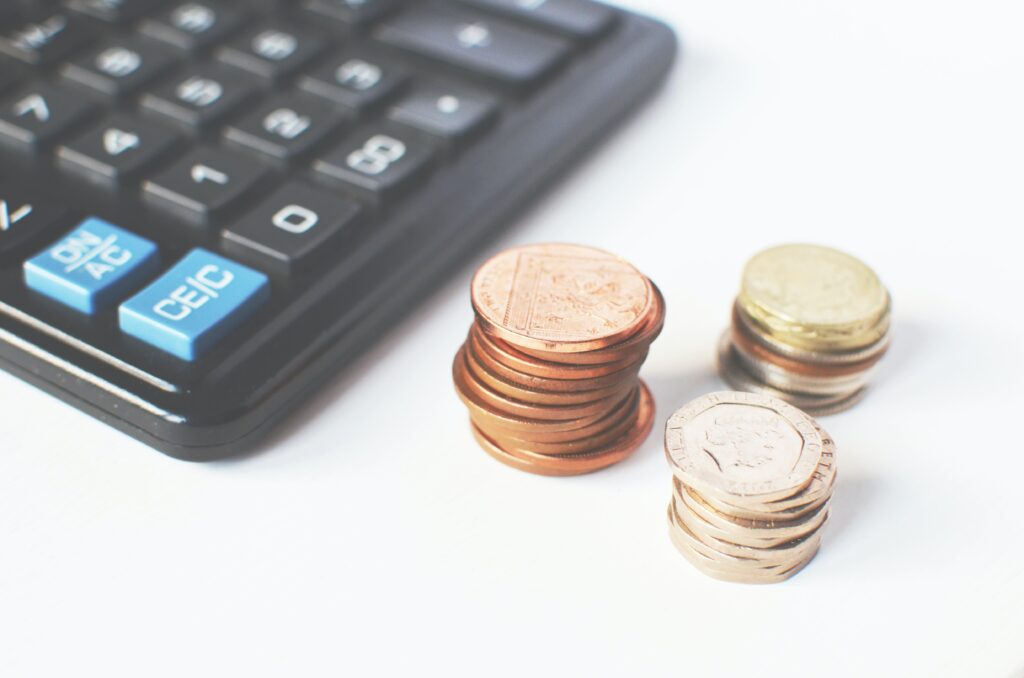 Shopify Pricing
$26*

Basic Shopify

Unlimited products, abandoned cart recovery and gift cards, and other features. Shopify will charge a 2% transaction fee unless you use Shopify Payments.

$71*

Shopify

Professional e-commerce reports and international pricing. Transaction fees are 1% unless you use Shopify Payments.

$266*

Advanced Shopify

Advanced reports and automatically calculated shipping rates. Transaction fees are 0.5% unless you use Shopify Payments.
*These are the monthly costs for yearly subscriptions.
Additional plans: The Lite plan (for around $9 per month) lets you have an embeddable 'Buy Button' and also a POS (Point of Sale) app (for face-to-face selling). Shopify also offers an enterprise plan (Plus) for bigger, and more B2B focused, online stores – it's can be pretty expensive, as it starts at $2,000 a month.
A domain name costs more on top of the subscription fees (starting at $14 per year for a .com), but can be added through Shopify or any external registrar. Using Shopify's own payment gateway will save you additional charges though. However, it's currently only available in several countries including the USA, Puerto Rico, Canada, the UK, Ireland, Australia, New Zealand, Singapore, Germany, Italy, Spain, Sweden, and the Netherlands (among others). Transaction fees won't be charged for manual payments (cash on delivery, bank transfer, etc).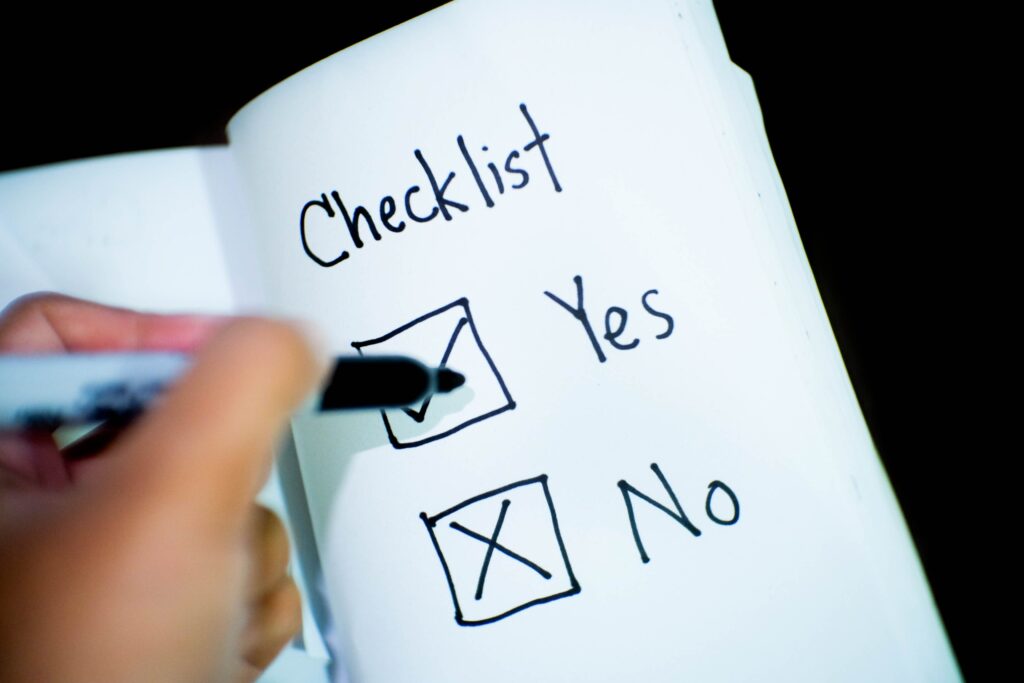 Pro and Cons of Shopify
Pros:
Ease of use
You don't have to worry about any technical stuff, almost everything can be done with a few clicks. Shopify provides great beginner guides and in-depth documentation.
Designs
A respectable number of quality designs, which are also mobile-friendly (responsive). In case you don't find one that you like, you can either create your own or buy one. The system and templates are pretty good, and there are a number available.
Scaling
Even though it is user-friendly, Shopify is heavily featured. It's easy to scale for small and big online stores, and with Shop Pay, new customers won't need to register if they've previously signed up for it on any other Shopify store.
Apps & community
Shopify App Store has plenty of (free and paid) add-ons for your store (e.g., email marketing integration as well as a large community of independent developers and experts.
Support
Shopify has a 24-hour support team, who are usually very responsive, unlike open-source solutions which are often community-driven.
Cons:
URL structure
The URL structure is pretty poor when it comes to SEO. Shopify uses subdirectories such as /pages/ or /blog/recent/.
Pay monthly for every add on
Shopify users heavily rely on add-on apps that Shopify offers. Even just showing a line at the top of your website telling you how much more you should spend to gain a discount will cost $4.99 a month. Should you need social login on your website it will cost $9.00 per month. Just like all hosted platforms, Shopify is also going to be gradually more expensive than a self-hosted store. Also, self-hosted stores (like WordPress + WooCommerce) tend to have cheaper development needs when compared in this way.
Limited customisation
Though the Shopify app store has a lot of very good functionalities, there is no comparison to the plethora of plugins available for platforms like WooCommerce, many of which are free (there are absolutely free, bug-free, and very powerful plugins). In addition, Shopify allows you only to change certain parts of its functionalities and it is not as customisable as self-hosted platforms that can potentially allow you to change almost anything.
Tough to migrate from
As your Shopify store grows and you look to customise more and reduce add-on costs, you may need to migrate away. Shopify provides very fewer data points to the users while on other platforms you will get more components like product images, product description, pricing, etc. It's the same with any "hosted e-commerce platform". This is a key point to consider when looking for an online store platform.
Transaction fees
Shopify charges a transaction fee on top of the payment processor fee (e.g., Stripe or PayPal) unless you use Shopify Payments.
Creating regular content
Non-e-commerce content isn't so easy to get to look how you want, even though Shopify comes with a blog and you can create other types of pages.
Rating Details
Rating

(out of 5)

Comments

Ease of use

4.3

Shopify has tons of features but is logically structured. Building an online store is not complicated. Elements can be designed and arranged with a live preview in the backend.
Choice and flexibility of templates

4

Shopify templates are responsive and look modern. There are plenty to choose from, and they cover a wide range of categories (food, art, etc.). However, customising the templates can be a headache, or impossible to do exactly how you wish.
SEO

4

It comes with most of the SEO features that online stores need. A downside is that some URLs get extra terms added (e.g., /products/ or /collections/).
Basic functions
Product presentation

5

Picture gallery, zooming, video, etc. are available
Product variants

4.5

Define size, colour, material, etc. then add variants (e.g., S, M, L, XL). Shopify will then generate every possible combination up to 100 per product. Third-party apps are available if you need more. Customisation, like engravings, is possible using additional apps/coding, (not the cheapest/simplest solution).
Cart function
Yes
The "Abandoned cart recovery" feature is now available on all plans, including Basic, allowing you to remind your visitors with an automated email to complete their purchase, among other things.
User ratings
Yes
Product and user feedback is available.
Article numbers
Yes
SKU (Stock Keeping Unit) numbers can be added to every product.
Checkout, payment & shipping
Payment options

5

There are more than 100 external payment processors available like credit cards (including Stripe and Authorize.net), PayPal, manual payment options, and even BitPay for Bitcoins. They have recently introduced their own Shopify Payments Gateway, which will waive the Shopify transaction fee for all plans
Sale of digital goods
Yes
You'll need an app installed to sell digital goods, and have all the features. Delivery is handled by email, new European Union rules for VAT is supported and it is possible to limit the number of downloads or the time of availability.
SSL encryption
Yes
SSL (HTTPS) encrypted customer data and payment transactions are Included at no additional cost even using your own checkout domain if you wish.
Customer log-in area

Yes

Guest account checkout is available or visitors can create their own personalised login, which will pre-fill contact details and address upon checkout. Customer accounts can be made mandatory or optional. B2B requires extra subscriptions
Coupon codes
Yes
Discount codes options are available using fixed price, percentage, free shipping, buy one get one free, etc. The maximum amount of usage and expiry date can be set.
Shipping cost settings

4.7

Many options are available for shipping rates, including flat rate, free, discounted, and carrier-calculated shipping rates (UPS, FedEx, etc – more). You can also choose fulfillment/dropshipping through the Shopify Fulfilment Network or with services like Amazon. Shopify's backend also allows you to print shipping labels.
Drop shipping
Yes
Shopify's App Oberlo makes the whole process very easy. There is a free basic version that offers an extension to import directly from AliExpress as well as plenty of other suppliers ($5 – $20 per month).
Tax settings

4.5

Registration-based taxes are available for some countries; individual tax rates for other countries can be set individually. VAT prices can be displayed on your product pages. With Shopify Plus, you'll have access to Avalara AvaTax to manage taxes automatically (but remember, $2,000 per month is the starting price for Shopify Plus).
Backend
Article management

5

All items you have in stock are tracked by Shopify and you can receive notifications automatically. There is also a PoS system to manage both your online and offline inventory allowing you to process face-to-face payments using a tablet or phone.
Confirmation emails customisable

5

100% customisable.
Importing product data
Yes
Product data can be imported from Magento, eBay, WordPress and CSV files. Shopify's Store Importer app will also let you import products from BigCommerce, Etsy, PrestaShop, WooCommerce, and more.
Exporting product data
Yes
Exporting a CSV file is also possible. Shopify's built-in Bulk Editor can be used to edits multiple products, without needing to export them.
E-Commerce analysis
Yes
Basic Shopify plan and higher include reports from Shopify; product, order, inventory reports, and more are available as well as the ability to integrate Google Analytics.
Exporting order data
Yes
Exporting orders and reports (sales, taxes and payments) is possible to do in a CSV file. Xero and QuickBooks, and other accounting tools, can be integrated for $19 per month.
Support

 FAQ

 Chat

 Email

 Telephone

Support is available from Shopify via chat, email, help articles, a call-back service, and their community. There are helpful webinars and video tutorials on their site. Support is available 24/7.
Total Score

4.4/5

A solid solution for driven beginners alike. Shopify makes selling easy and provides the tools to improve your sales. It can become a LOT more expensive than some other options out there (even if you were to pay for assistance with them), but it is pretty plug-and-play, and it does remove many possible hurdles that you could face otherwise.

Overall it is a good start, but if you are looking to scale, or you're already growing and want more flexibility, then it may feel restrictive and/or silently get very expensive with every extra monthly charge.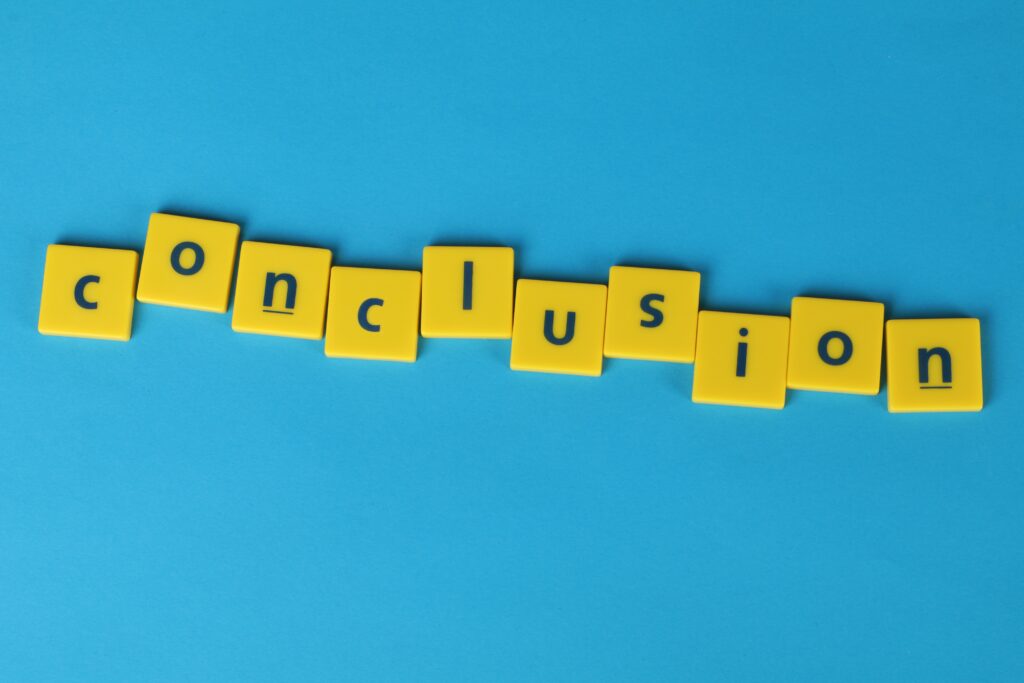 Shopify Review Conclusion: Is this tool right for you?
Shopify is is a solid solution for creating online stores from a B2C perspective. For B2B, it may not be the best option out there.
It has many great features (though you are almost certainly going to purchase extras) and positives, but also some downsides you should consider before making up your mind (especially when it comes to flexibility in programming and expense in functional expansions).#
What impressed us about Shopify
Out of Shopify's numerous pros, these are our favourites:
Product and payment management, shipping, and ordering is completely pain-free.
Modification of templates in a is possible, enough for many who smaller B2C ventures.
Installing apps and templates takes just seconds.
24/7 support.
Any size of an e-commerce store can be handled on Shopify.
Several dropshipping app/product integrations.
PoS solution is available for offline selling.
What you might not like about Shopify
These are some things that could possibly bother you:
Shopify pricing starts at $26 per month, which sounds fair, but definitely something to think about since it'll never remain that low, especially if you scale and start needing the likes of Shopify Plus (starting at $2,000+ per month).
Extra transaction fees if you don't use Shopify Payments can add up very quickly making monthly costs unpredictable.
Multilingual store set up neither cheap nor easy.
The advanced report builder, third-party shipping rates, and some of the most attractive features (often considered essential, especially for B2B), are only available in the more expensive plans.
The SEO issues, like the URL formats, can be a real hindrance to your marketing efforts.
A limited blog is the only thing provided for your content marketing.
Final Thoughts
So, after looking at the pros and cons, in a simple statement:
Shopify is enough to start a simple B2C business, but once it scales up, if you're a B2B business, or even if you want to have more freedom of customisation, then it probably isn't the right option for you.
Stay tuned for our upcoming blogs about WooCommerce, BigCommerce, and Magento to see if any of those will fit your needs better.
In the meantime, if you would like to chat with us to see what is best for you, feel free to email us at info@itoolsolution.co.uk or call on 0844 33 03 724 and we will be happy to let you know what we think about your personal needs.